Reimagine Colours
Experience a journey towards imagination, good vibes and the feeling of togetherness in your home.
Reimagine colours
'Reimagine Colours' has the mind of curiosity, feeling of happiness, hues of creativity & innovation, all bonded by the warmth of the new us.
It takes courage for a company to repaint its identity. To take a stand to understand its people and what makes them happy featuring their Bula Smiles. A company that is not afraid to stand out, to building meaningful relationships with its customers in their journey of décor or to focus on the vibrant local Pacific cultures.
A company that is as excited about the future as you are. A company like APCO Coatings. We are happy to bring your imaginations into reality.
#REIMAGINECOLOURS
Courage
Being bold, breaking the traditional barriers and creating outside the box, courage allows us to take risks, explore deep waters and create something out of the usual.
Latest courageous trends include; Ombre, Colour Blocking, Geo-Designs and Multi-tone. Ombre can either be a transition of shades from light to dark or even of two different colours to create an interesting twist. The colour blocking techniques contrast two or more colours. It makes the environment stand out giving it an artistic impression. Only the most courageous, will be inspired by the geo-design patterns of stripes, squares, half and half to create an interesting character, a funky look that will be envied by most. Multi-tone has an element of surprise to it. It creates an impactful statement by painting your furniture with the contrast of two or more colours.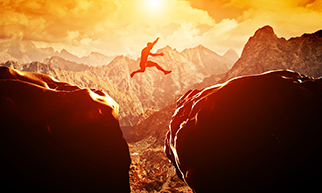 Good Vibes
Our mood and feelings are greatly influenced by the atmosphere around us. Positive vibes and positive energy radiate a magical environment to transform your living spaces with rich, versatile and timeless colour hues that will help set the mood and ambience of your choice. Our APCO Colour Spectra Fandeck is divided into a family of three; pastel, accents and mélange. Pastel defines gentleness and elegance, they will give a subtle feel to your homes as they reflect refinement, grace and elegance. Accent will add a punch to your environment. It will brighten and spice up the ambience and is a great choice for feature walls. For all your vivid imagination, mélange section offers a range of colours for both interiors and exteriors. Define your mood and select your matching colours to create a good vibe.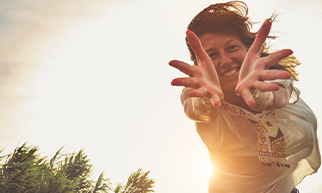 Family/Roots
Choosing paints has become a family affair. Women and children are becoming focal decision makers in colour selection. They bring a different perspective to living spaces. It is a joyful experience for all to involve themselves in. We the APCO family, value and appreciate this transformation and hence have found the most sublime way of exhibiting this, with the launch of the Colour With APCO App. Family members collectively will be able to view shade catalogues, specific products as well as latest trends and designs online before going down to the dealer store. One could download the app today to browse the visualizer tool. Simply, click a photo of the space, choose shades then tap on wall to visualise.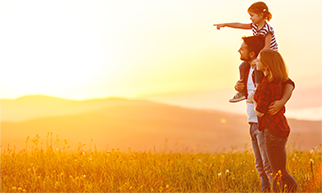 BULA SMILES
Bula, Bula, Bula!
Fiji is the isles of Bula smiles with the happiest people on earth. It is a nation of colour, warm cultures and diversity. We the Fijian people are known to be immensely friendly and warm with our enthusiastic Bula smiles that are infectious. Bula means life and Fijians love to express their love of life, one will hear the loud Bulas and see beaming smiles everywhere one goes. A poll that was conducted by WIN/Gallup found that 93% of Fijians are either 'happy' or 'very happy' making us the most content nationality in the world. Our logo portrays the Bula Smile vividly in the smiley present in our new logo. It is inspired by our happy people.
Decor Trends

Inspiration and trends- Paint Guide Photos and content to be provided by us.

Colour Guides

All shadecards & Paint Guide Photos and content to be provided by us.

APCO 1800 Colour Spectra
Note:-
The shades displayed on this website are indicative only and may vary from the actual colours due to variance in monitor calibration and resolution as well as screen settings.